Bringing people together to share your brand's story is what we do best, and there's no limit to what our team of expert event planners can help you accomplish. Let's build something great!
We'll coordinate and oversee every aspect of your meeting.
From festivals to incentive trips, we'll help you stick to your budget and deadlines.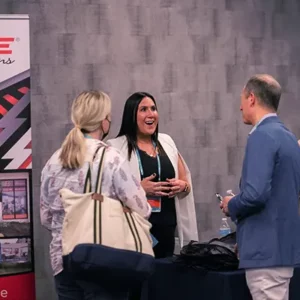 Create an experience while building your brand.
When you need to streamline your processes, we can help. From enhancing your procedures to managing your budget.
Your attendees will be stunned at what you can achieve virtually. If you have a hybrid mix of in-person events and online events, we'll help manage.
"EES is proud to be turning 11 this year! We've planned some amazing experiences over the years, but it's the relationships we've built with our clients that has kept us at the top of our class for the last decade and counting."
We're ready to turn your next event into an incredible experience!
Contact our sales team today and let's plan something great together.
We're So Much More Than Meeting Planners...
Yes, we plan meetings, events, incentive trips and much more at EES – but that's just the beginning. No one goes as far as we do to make sure your event exceeds all expectations. That's why our clients say we're "high energy," "knowledgeable" and "can be counted on for anything."
Check out this video to get an idea of what an EES event can do for your business.